Job Expired

This posting has expired and applications are no longer being received and this job does not show up on the main job list.
| | |
| --- | --- |
| Position Type: | Full-time |
| Date Posted: | Apr 03, 2023 |
| Experience: | 2 Years |
| Education: | College Diploma (3 years) |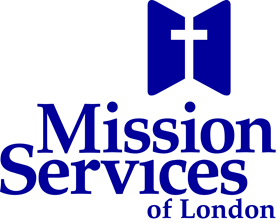 Job Description
Database Administrator
Mission Services of London (MSL), a Christian faith-based, not-for-profit social service agency, seeks a full-time Database Administrator. This individual will provide support to the Development Team by acting as the lead in overseeing database administration and leveraging Salesforce to help provide pertinent data and details. In addition to database and process administration, this role will actively provide support to Development users and deliver training to adopt new functionalities, determine new processes and maintain the integrity and accuracy of the Mission Services database.
Duties and Responsibilities Include:
Hold main responsibility for managing and maintaining a clean, accurate and up to date donor and/or volunteer database; tasks include some data input; creating records; linking relationships; populating tabs with research and first-hand information; correcting errors and duplicates; global imports/changes

In conjunction with the Director of Development & Communications, suggest/develop, document, implement and maintain policies and procedures to ensure data integrity and consistency in entry/output, as well as workflows

Train others in approved data standards, procedures and conventions

Monitor accuracy/consistency of database user input/output, providing further training as needed to ensure compliance with approved data protocols

Hold main responsibility for any output drawn from the database including the planning, structure, execution and export of dashboards, solicitor activity reports, queries, exports, standard reports, crystal reports, pledge reminders, progress to goal and stewardship activity tracking, etc. as needed; this includes the running of appeal result pulls, mailing list pulls, and others for the fundraising/stewardship efforts of the organization, as well as any necessary clean-up, merging or filtering of data in Excel and Word to produce mail-ready or user-ready files as necessary

Work with the Finance Team to reconcile gifts, provide batch/transaction information and reports, troubleshoot issues and when required, re-evaluate procedures and systems to improve gift tracking, reconciliation and reporting

Prepare monthly reports for Development, Finance and other stakeholders as appropriate

Owner of gift processing and tax receipt generation. This includes verification of donation back-up, entry of donation data into Salesforce, making any necessary changes to constituent records, generating/sending receipts (or duplicate receipts) and gift processing reports as needed

Assign a solicitor from within the Development Team to potential prospects

Act as point of contact and lead for the resolution of technical problems with Salesforce or any staff questions about the database

Coordinate Salesforce system changes and manage software maintenance, liaising with other staff or external consultants as needed, in order to ensure the upkeep of the system

As necessary, assist with Development and Communications/PR activities that involve information management (e.g. updates to certain website content, management of event ticket sales portal, updates to MSL's external directory/profile information such as the Better Business Bureau and thehealthline.ca)

Assist Development Team with completion and tracking of some major and legacy gift administration tasks by using the database
Qualifications:
2 years' plus experience working in a fundraising/not-for-profit environment, with direct experience in database administration for a fundraising team

Advanced understanding and use of Salesforce database, including System Administrator and Master User skills/duties and a superior command of Microsoft Excel

Demonstrated ability to work collaboratively and determine the most appropriate course of action as part of a team-oriented environment, as well as independently with minimal supervision

General understanding of different types of fundraising activities and the prospect cultivation cycle; experience working with a fundraising-focused team

Basic understanding of accounting principles is an asset

Experience training others on database software is an asset

Advanced critical thinking/analytical and problem solving skills; ability to anticipate and plan for future events, trends, problems and opportunities.

Excellent organizational and time management skills, with ability to work in a fast-paced environment, prioritizing under the pressure of time constraints to meet multiple deadlines while remaining organized, detail-oriented and with strong follow through

Excellent written and verbal communication skills in English, with the ability to clearly express concepts to train others or recommend solutions to complex challenges

French language skills are an asset
Position Details:
Monday to Friday 8:30 am to 4:30 pm; expectation to work some evenings and weekends as needed

Flexibility to work from the Administration Office full-time, or some days from the office and others from home
Interested candidates should forward a cover letter and resume with salary expectations
to:
Director of Development & Communications
Email:
tsaunders@missionservices.ca
Mission Services of London invites applications from all qualified individuals. MSL is an equal opportunity employer and is committed to providing employment accommodation in accordance with the Ontario Human Rights Code and the Accessibility for Ontarians with Disabilities Act. If contacted for an interview, please advise Human Resources if you require accommodation.
* We appreciate your interest, and advise that only those selected for an interview will be contacted.*