| | |
| --- | --- |
| Position Type: | Full-time |
| Location: | Muncey, ON |
| Date Posted: | Dec 30, 2020 |
| Education: | University Degree |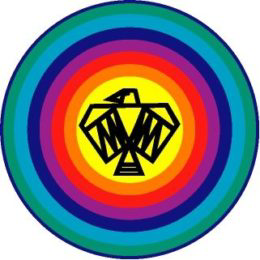 Job Description
Nimkee NupiGawagan Healing Centre is a leading holistically based residential treatment centre in addictions, solvent use and abuse for all youth from Indigenous communities nationally.  The seven Grandfather teachings form the cornerstone for our program: Respect, Love, Honesty, Bravery, Humility, Wisdom and Truth. The benefits for participants are empowerment, inner discipline and belief in self.





JOB SUMMARY



Reporting to the Board of Directors, the Executive Director is responsible for overseeing program services, developing short and long-term strategic and operational plans, promoting continuous improvement in safety and quality youth participant care. Overall financial and budget development and management is required while ensuring an efficient and cost-effective operation. As the leader of the Centre, the Executive Director oversees and participates in activities that builds the organizational culture and rapport with staff, youth participants and stakeholders. The Executive Director establishes links in the community, identifies funding sources and markets the program to promote overall success and growth of the Centre. The focus of this residential experience for youth, is physical, mental, emotional and spiritual wellness built on the foundation of traditional Indigenous culture. This role provides effective leadership and modelling, nurturing an environment that attracts, retains and motivates all staff and specifically the development of a collaborative management team. The Executive Director participates in cultural activities, internal and external committees and groups. Dedication to high standards of practice, adherence to organizational policies, accreditation requirements and statutory obligations is expected along with a commitment to maintaining privacy and confidentiality for both the youth participants and the organization.



KEY RESPONSIBILITIES





Program Management
Ensure coordination of resources required from psychiatric, psychological, medical, educational, and other community-based consultants; and to monitor utilization of such services relative to implementation of recommendations and the applications of these recommendations to specific individuals (e.g. medications) and policies

Participate in the development of policies and procedures for the residential and treatment programs; and to participate in the creation of programs that fall within the areas of residential care and treatment services

Participate in the development and monitoring of formal programs of research and evaluation; and to help establish research and evaluation components in all services provided by the Centre

Ensure that treatment plans are developed and regularly monitored so that treatment goals and outcomes are being met by the program activities

Ensure the quality achievement of the treatment program objectives are met by monitoring overall planning, and delivery through evaluation activities in the Centre and that there is alignment with funding agreements

Ensuring that the standard of services is consistent with legislative, regulatory and accreditation requirements

Lead license reviews and accreditation processes and ensure organization preparation
Administration
Act as the senior administrative officer of the Treatment Centre

Develop and recommend for Board approval operating objectives, policies, programs and projects for the Centre

Hire, develop, manage and when required, release staff that report to the Executive Director pending Board approval

Established standards of performance and accountability for all staff of the Centre are adhered to

Communicate objectives, policies, plans, programs, schedules and budget to the staff and ensure that they are understood by all persons who need to understand them to carry out their responsibilities

Provide accurate and timely financial information and reports as required

Delegate in writing all authority and responsibilities to a senior staff person should the Executive Director be absent for a period of time from the Centre

Recommend engagement of legal, technical, consultative or other professional advice or counsel necessary to ensure sound management of the Centre with approval of Board

Ensure Board financial policies are adhered to and administered within the allotted budget

Ensure that appropriate accounting and control policies, procedures and practices are developed and followed, and that there is proper control of cash, receipts, disbursements and reporting of operating results

Review and approve expense reports and requests for operational and capital expenditures within the limits set by the Board

Prepare plans, budgets, briefs, submissions and presentations to the Board, to government agencies, funding agencies, etc.

Review with the Board at its regular meetings the performance of the Centre and its major programs and projects and submit to the Board such reports and statements as may be required from time to time

Keep informed on all matters affecting the successful operation of the Centre, particularly the political, economic, cultural and social environment in which the Centre must operate, and develop new policies and programs for Board of Directors' approval

Establish and maintain cooperative relationships with relevant provincial and national First Nation organizations, with government departments and agencies at the federal and provincial levels and, as well, with other organizations, individuals and the general public for the best interest of the Centre
People and Culture Management
Lead and develop the Senior Management Team

Demonstrate a genuine expression of organizational values while fulfilling all duties and functions

Build and facilitate a "team approach" within the Centre staff group to develop clear performance standards and work objectives for employees

Oversee the recruitment, orientation, hiring, induction, training, supervision, and evaluation of all personnel; and to ensure that all personnel policies reflect quality management of resources within the Centre

Implement Personnel Policy to facilitate the orientation and integration of new employees with the Centre's organization

Nurture a positive, safe workplace environment with open communication at all levels and functions in the organization
Monitor staff engagement; taking corrective action when improvement is required

Ensure that all policies and performance standards are adhered to by staff and youth participants and manage the discipline process in conjunction with the management team
Ensure management and monitoring of the overall operation of daily staff work schedules, holiday periods, and in-service training programs to assure safety and high quality program delivery
Community Liaision
Develop and maintain effective connections between the Centre and the First Nations community agencies including medical services, and community agencies including medical services, social services, education, law enforcement, probation services, and prevention projects within the district

Promotes community awareness of substance abuse problems by maintaining effective relationships with First Nations Chiefs and Councils, Elders, community residents, teachers, youth, recreation and community groups.
Qualifications:
Abstainer with at least three years continuous sobriety is a requirement by organizational policy.
Education & Certification
University degree in Psychology and Management  

Certification in Indigenous Healthcare Accreditation is preferred

Prevention and Management of Aggressive Behaviour Certification

Applied Suicide Intervention Training

Fire Extinguisher Handling Training

CPR and First Aid Certification, WHMIS Training
Experience
Four years of progressive leadership experience in organizational, staff and financial management

Experience working with community partners and various federal and provincial government organizations

Must demonstrate an understanding of solvent / substance abuse treatment

Working knowledge of the principles, practices, and methods of service delivery to youth as well as program development, implementation and evaluation

Knowledge and experience with a variety of cultural healing approaches and interventions

Respectful delivery of traditional Native cultural practices that compliment mainstream healing and therapy

Working knowledge of relevant legislation e.g. Mental Health Act, Young Offenders Act, Indian Act, First Nation Inuit Health Branch – Non-Insured Health Benefits

M

ust have knowledge and understanding of First Nations

culture, values and spirituality and community life on the reserves

Registered member of a First Nation as per section 16(1) of the Human Rights Act
Fluency in a First Nations language is an asset

Demonstrate exceptional interpersonal skills and the ability to handle difficult situations in an objective consistent

format, modelling positive behaviour for youth

Above average problem-solving skills

Demonstrated good judgment in decision-making

Possess above average oral and written communication skills (1:1 and with larger groups)

Must have skills in data collection, analysis and report writing

Must be able to work independently and as a team player

Proficiency in computer software skills including Microsoft Office Suite
Other
Demonstrate maturity and emotional intelligence

Goal focused and open to innovative programming to meet the needs of youth participants

Able to promote the services of Nimkee across Canada

Approved Vulnerable Sector Check

Must be able to work flexible hours.

Must have a valid Ontario Driver's License, a clear driving transcript and reliable transportation
All applications are confidential. Only those applicants applying with a detailed resume, cover letter and three written work references will be accepted.

While your interest in Nimkee Nupigawagan is appreciated, only those applicants being given further consideration will be contacted.  The successful candidate will be required to provide a successful

Vulnerable Sector Check.
Interested applicants should apply by the closing date of  January 29, 2021 4:00 pm to:
  

careers@nimkee.org